Fort Lauderdale, Fla. (13 March 2017) – Michael Shank Racing driver Ozz Negri is well-known throughout the IMSA paddock for his determination and passion on the racetrack. But some may not know that his dedication continues away from the racetrack in the form of giving back.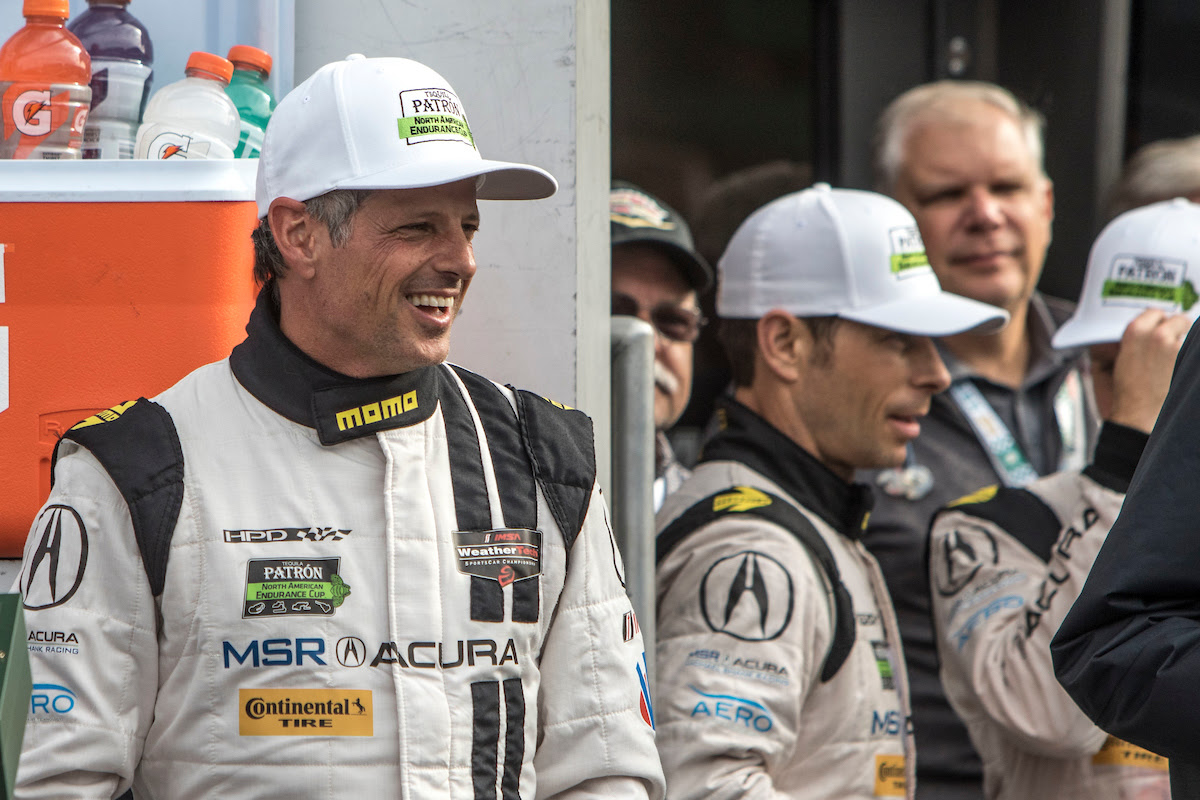 Negri's giving nature was on full display over the past few weeks as he used his competition in the Las Olas Triathlon in Fort Lauderdale, Florida to raise funds for Camp Boggy Creek, a proud charity of IMSA.
Camp Boggy Creek welcomes children ages 7-16 with serious illnesses, free of charge. Open year round, the state-of-the-art medical camp provides week-long summer sessions for more than 1,100 children each year. Camp Boggy Creek also provides retreat programs for more than 550 families between September and April.
The programs at Camp Boggy Creek work to reverse some of the emotional and physical damage caused by illness and the ordeals of treatment. The camp also aims to instill in both the children and family members an outlook that is both positive and sustainable as well as a sense of strength, courage and confidence that lasts well beyond their stay at camp. Above all else, Camp Boggy Creek inspires hope by helping children to forget their illness and to embrace the many wonderful reasons to live.
Having set an original goal of sending one child to camp, Negri hoped to raise $2,500. But as more and more fans and friends donated in support of Camp Boggy Creek, Negri raised the bar and targeted a $7,500 goal which would send three campers to camp.
On the final day of donating – the day before Negri was set to complete the Olympic distance triathlon that consisted of a .93-mile swim, 25 mile bike ride, and 6.2-mile run – Negri rallied to achieve the $7,500
mark and the donations poured in with the final tally at $7,695.
"I cannot thank everyone enough," said Negri, who completed the triathlon in two hours and 21 minutes. "We raised enough money to bring three children to camp and for that I am so grateful and happy. If you know me, I love to smile, and I can't stop smiling! We had massive support from my Fusion Pro Bike group riders, my Michael Shank Racing team and teammates, fans, family, and friends – I am just so thankful that everyone came on board with this. My triathlon went well, although the swim was pretty rough since some weather had moved in! But all in all it was a great experience and the best part is that we were able to make a big contribution to Camp Boggy Creek. Thank you to every single person who donated."
Negri won't have much time to rest before he's back in action. He'll take part in the Mobil 1 Twelve Hours of Sebring this Saturday, March 18.
For more information about Camp Boggy Creek, visit www.boggycreek.org.