Donate here: http://teamozz.kintera.org/faf/home/default.asp?ievent=1171012
Pataskala, Ohio (1 March 2017) – As Michael Shank Racing gears up for the Mobil 1 Twelve Hours of Sebring on March 18, driver Ozz Negri is adding another grueling event to his schedule during race week with the Las Olas Triathlon in Fort Lauderdale, Florida on March 12.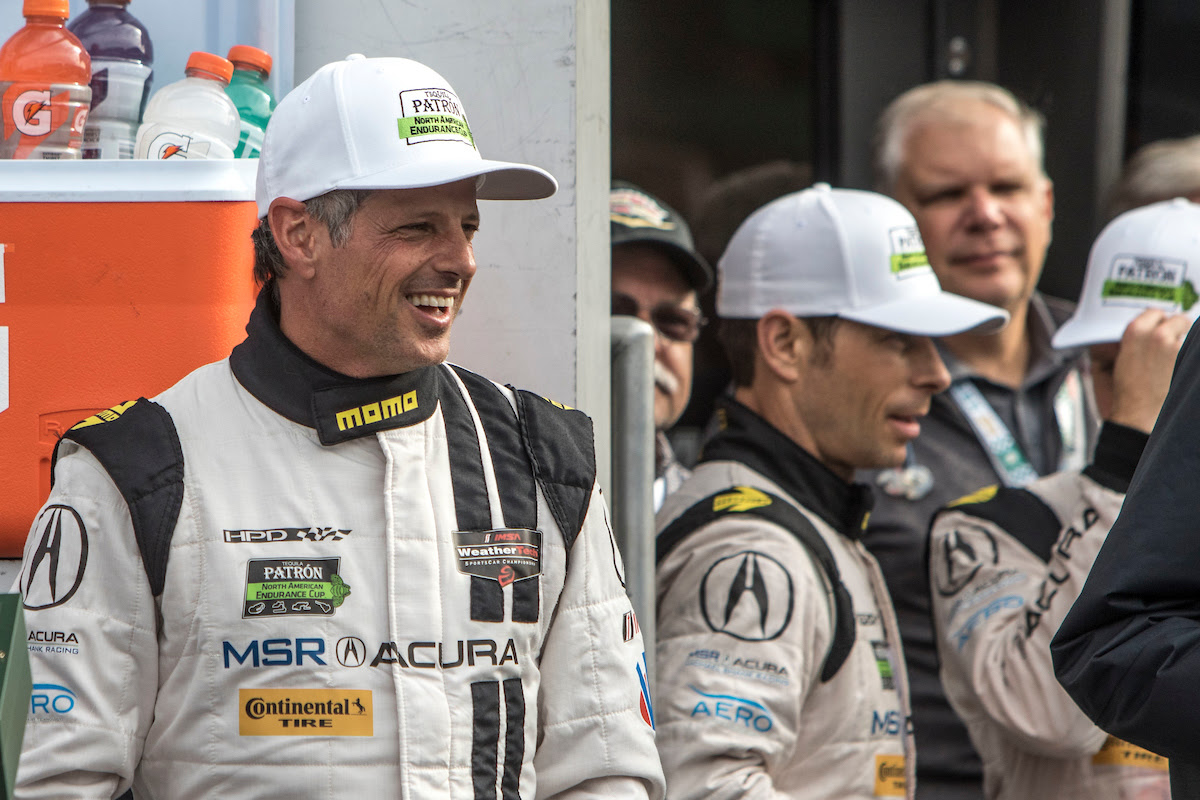 Negri, who drives the No. 86 Acura NSX GT3 for Michael Shank Racing, is utilizing the event as a way to raise money for Camp Boggy Creek – a proud charity of IMSA.
The Olympic distance triathlon consists of a .93-mile swim, 25-mile bike ride, and a 6.2-mile run for a total distance of 32.13 miles – that's almost nine laps around the Sebring International Raceway circuit!
Camp Boggy
Creek, located outside of Orlando, Florida, was founded by Paul Newman and General H. Norman Schwarzkopf. The camp welcomes children ages 7-16 with serious illnesses, free of charge. Open year round, the state-of-the-art medical camp provides week-long summer sessions for more than 1,100 children each year. Camp Boggy Creek also provides retreat programs for more than 550 families between September and April.
The programs at Camp Boggy Creek work to reverse some of the emotional and physical damage caused by illness and the ordeals of treatment. The camp also aims to instill in both the children and family members an outlook that is both positive and sustainable as well as a sense of strength, courage and confidence that lasts well beyond their stay at camp. Above all else, Camp Boggy Creek inspires hope by helping children to forget their illness and to embrace the many wonderful reasons to live.
"Camp Boggy Creek is a really special place," said Negri. "When I signed up for the triathlon, I thought about how I could use that as a way to raise awareness and donations for Boggy Creek. We've already had so many donations come in and I am truly grateful to all of those that have donated already! We'd love to reach our goal in the next ten days, and maybe even double it!"
With no cost to any family that attends, Camp Boggy Creek exists strictly because of generous donors and volunteers. Negri's fundraising goal is $2,500 which covers the cost for one child to experience a life-changing summer camp session.
As of March 1, Negri had reached the halfway point of his goal. Please join Negri in his campaign to raise funds for this incredible camp by visiting http://teamozz.kintera.org/faf/home/default.asp?ievent=1171012.